Join us to take this free online course!
July 7th, 2022 at 5:30pm CST.
This workshop covers the building blocks of coding applications and how to write a simple program.
Introduction To Javascript - Free
Browse any number of job postings for web developers — front-end, back-end, full-stack — and you'll see every single one requires different expertise. But there's one common denominator between them: JavaScript, the world's most popular programming language.
What'll learn:
Create dynamic, interactive user experiences with the popular and powerful programming language, JavaScript.Establish a strong foundation in the basics of programming and the syntax of the JavaScript languageLeverage jQuery to handle events and add effects that take your HTML and CSS to the next level.What to bring :
You'll only need to bring yourself and your laptop. This event is free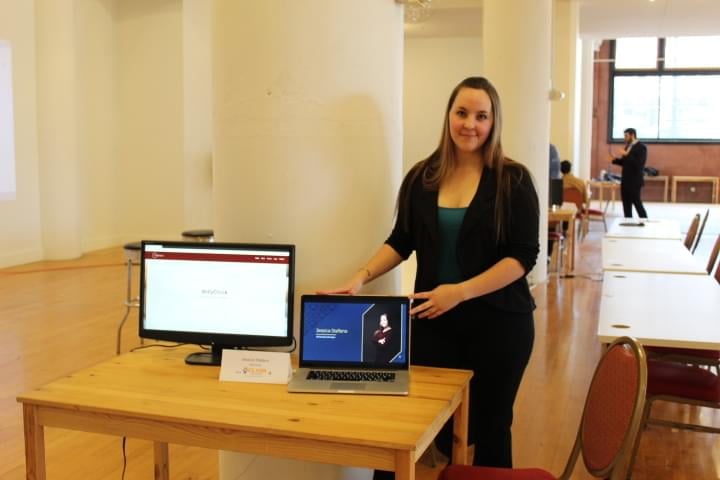 Do you want a fulfilling career in software development? By removing the stress of juggling tuition you can focus on what you came to Claim Academy for: learning to code!
Gain the skills you need to become a software developer and kickstart your career. Full-time, part-time and online options are available in Java, C#/.NET, JavaScript and Cyber Security.
Programs That Fit Your Schedule
Full-Time Programs (St. Louis)
The full-time full stack Java, C#/.NET and front end JavaScript programs are taught over a 12 week period, full-time in class. Cyber Security is taught over a 14 week period.
Part-Time Programs (St. Louis)
The part-time full stack Java, C#/.NET, front end JavaScript and Cyber Security programs are taught evenings (4 pm to 7 pm), 3 times a week for 5 months.
Online Only
The online only full stack Java, C#/.NET, front end JavaScript and Cyber Security programs are taught over a 3 or 5 months period 100% online.